With smileys, emojis, and stickers, online emotions are becoming highly popular on social media platforms. Animated GIFs are also the favorite medium for social media users for expressing their emotions. Thus the internet meme culture has been flourishing expressing stormy emotions in just a few seconds.
Now animated GIFs are more personalized. You can easily create your animated GIFs using the photos and videos you have on your phone or laptop. You do not require any additional software or professional expertise to do this. Let us have a look at how to do it.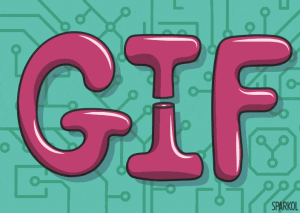 What are Animated GIFs?
Even though animated GIFs seem similar to short videos, they are different from the videos in terms of technicality. Both of them make use of a series of images that will bring a motion. But the difference is that there won't be audio in the GIFs and will be using captions instead. A traditional GIF format offers support to just 256 colors, which is massively less than the latest video formats. Most of the GIFs will have a duration of a few seconds and they will play on a loop automatically. They are image files, and therefore easy to share through messages and emails.
Creating a GIF for iOS.
There are numerous third-party applications to create GIFs. But you can create GIFs using the existing programs on the iPad or iPhone. For example, if you have a video that is shot using the Live Photos feature of Apple, you can insert effects into it and make it a new GIF. Go to the Photos app on your iPhone or iPad, open the image you want from the Live Photos Album and tap the Live icon to add the effect you want. To make it a GIF, open the Shortcuts app of the iOS to get the automated actions. If you do not have it, you can get it from the app store. Now you can save the GIFs as a shortcut in your Shortcuts Gallery. You can take the Make the GIF icon on the phone and choose the live photo you want to convert.
If you have a series of photos that are taken in burst mode, you can use the Convert Burst to GIF automation in the Shortcuts Gallery. The Video to GIF icon converts videos into GIFs.
Creating a GIF for Android
The options to create GIFs in android software vary according to software, hardware, carrier, etc. Some of the Samsung Galaxy phones offer GIF-making features for the videos and photos of the free Gallery app. You can use Google Photos for both Android and iOS to create a GIF from the photos in your gallery. The process is very simple. Go to the library and then the Create New option in the Utility Bar. Choose the Animation option from there and select the photo you want and tap on the Create icon. Google Pixel users can convert their burst-like motion photos into GIFs on their device itself or by using a third-party application. We also help you create popular crypto animated GIFs to add to your conversations. You can professionally create animated icons of different cryptocurrencies. Also, if you are looking for a way to make a profit from crypto, you can check out the Bitcoin Prime – Economywatch Trading Application, which will help you trade safely and make huge profits.